This is a photo of the last time we saw Brant's Grandma Pease. May she rest in peace. I only knew her 6 and a half years. 5 years ago I was touched that she made the long car ride to St George to attend our wedding. As we were leaving the room Brant and I were married in, she pulled us aside, hugged us and with tears streaming down her cheeks she said "This is just so special, the love you two share and you will be together forever. And I know that I have my Arthur waiting for me on the other side, and we will be together forever." I am sure it will be a sweet reunion when she joins him again.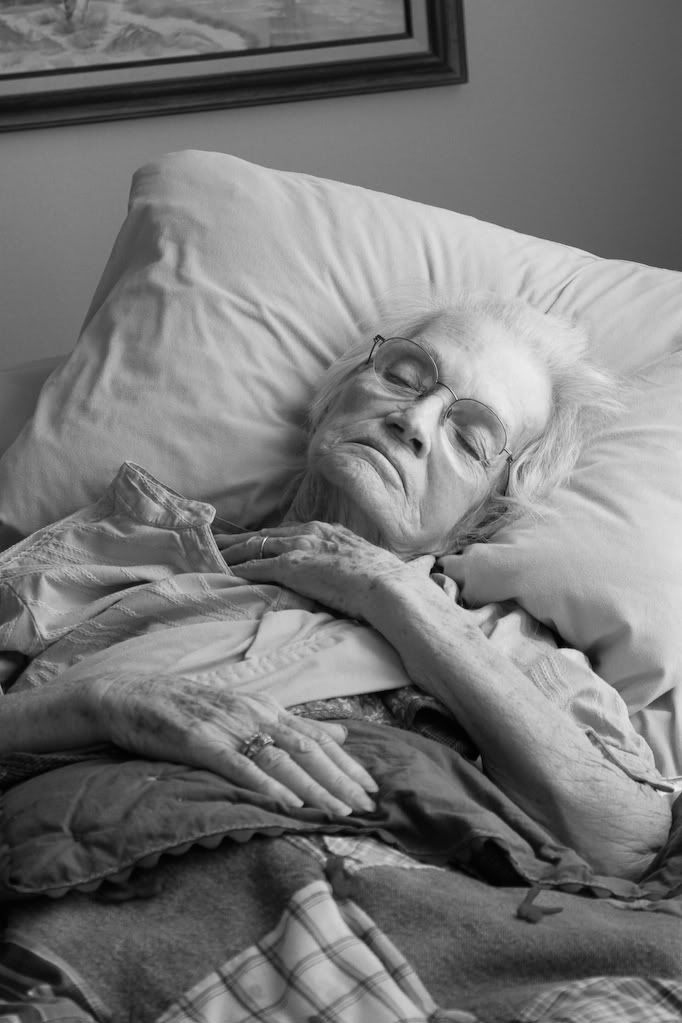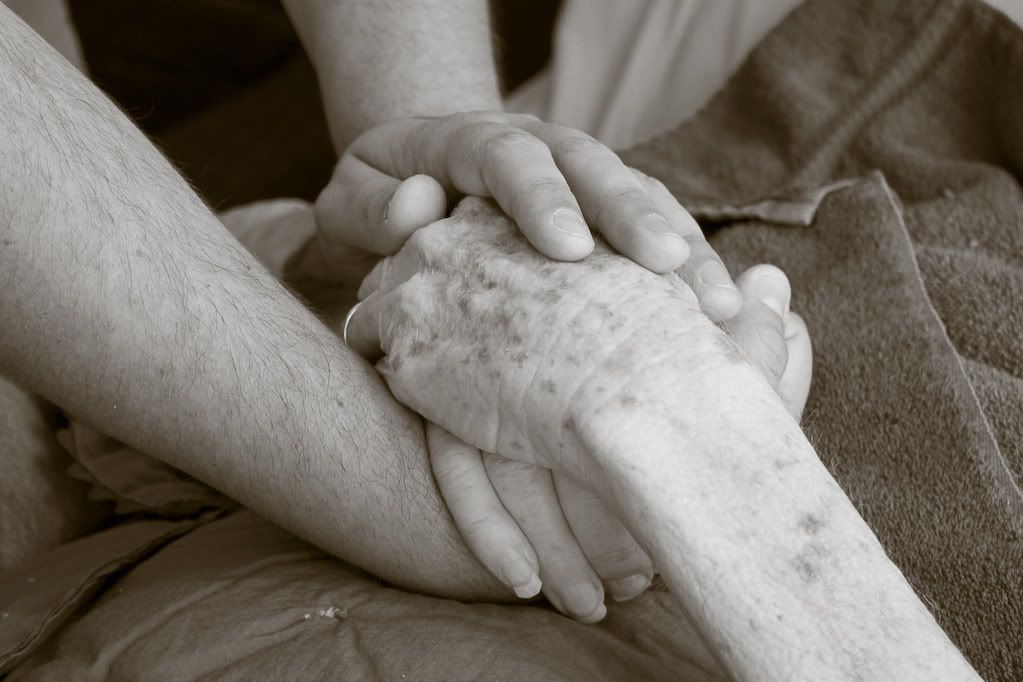 I know that all of her children and Grandchildren have such fond memories of her. Brant always talks about camping with his Grandparents and how fondly he remembers it. From what I hear, Grandma loved Taco Bell tacos and was quite the pool shark.
We will miss your sweetness Grandma.