Usually when I plan a trip, I am go go go go and more go! I want to do and see everything I possibly can. It usually drives people nuts. It drove my sister nuts when we went to NYC, Washington DC, and San Diego together, I am sure it drove my mother in law and sisters in law nuts when we went to San Fran, and I'm sure it quietly drives Brant nuts who is a laid back and chill dude. Surprisingly with this trip, I didn't plan a thing! I knew I maybe wanted to do or see a couple of things, but would decide when we got there what to do. I mainly just wanted to lay and sit around. These past 6 months have been beyond insane! (Please don't let me get that insanely busy again, capeesh?) Here are some photos I took while I was just sitting around. It was quite enjoyable!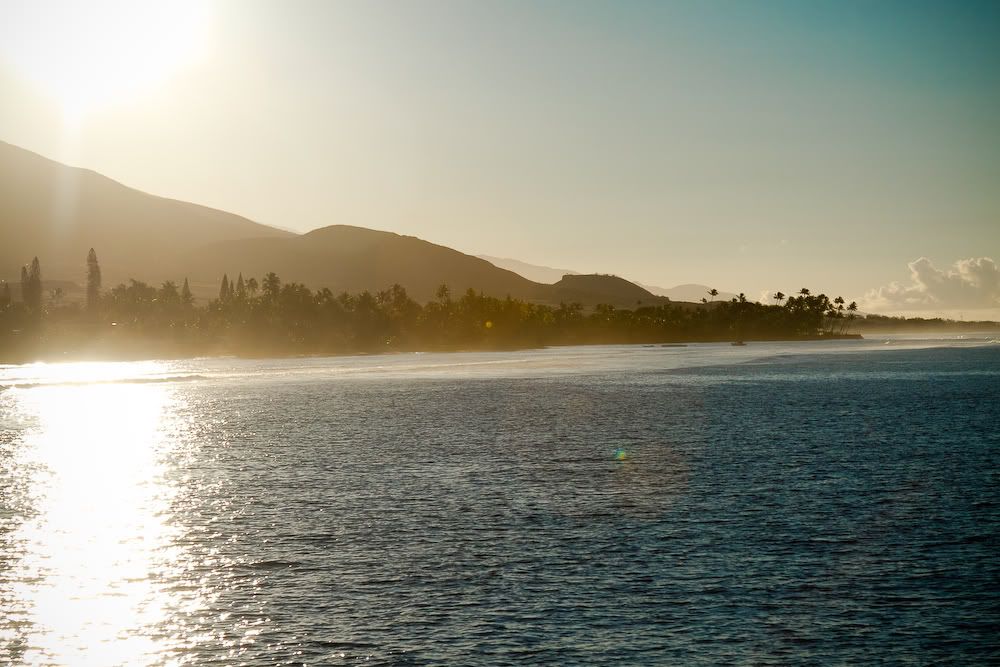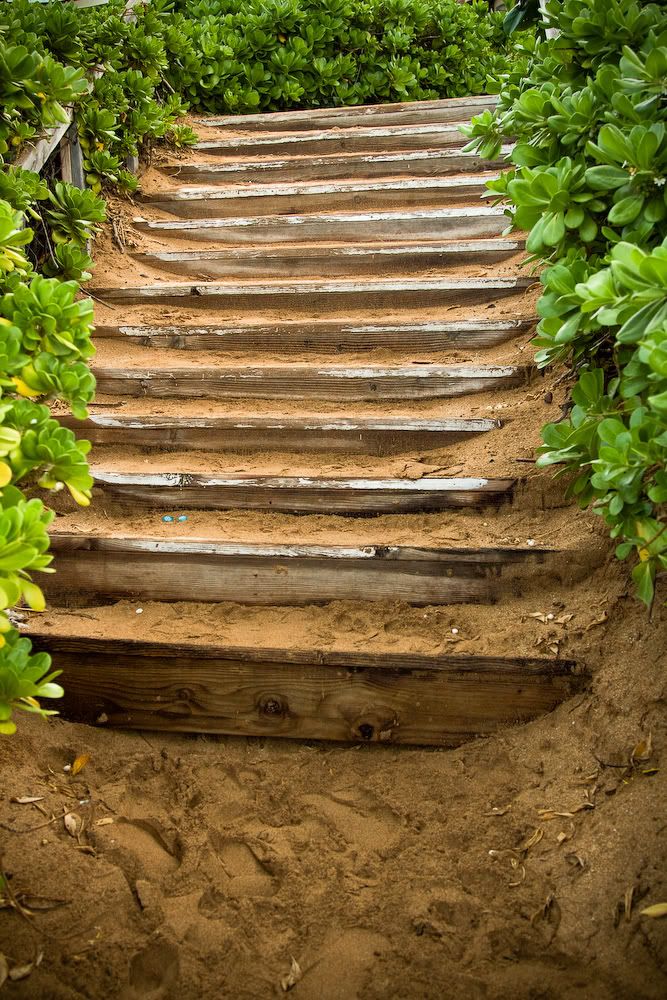 One of our favorite things to do when we visit Hawaii is to stop by the road side fruit stands. I mean, can it get any better than a local Maui Gold pineapple? We gorged ourselves on fruit and shaved ice while we were there.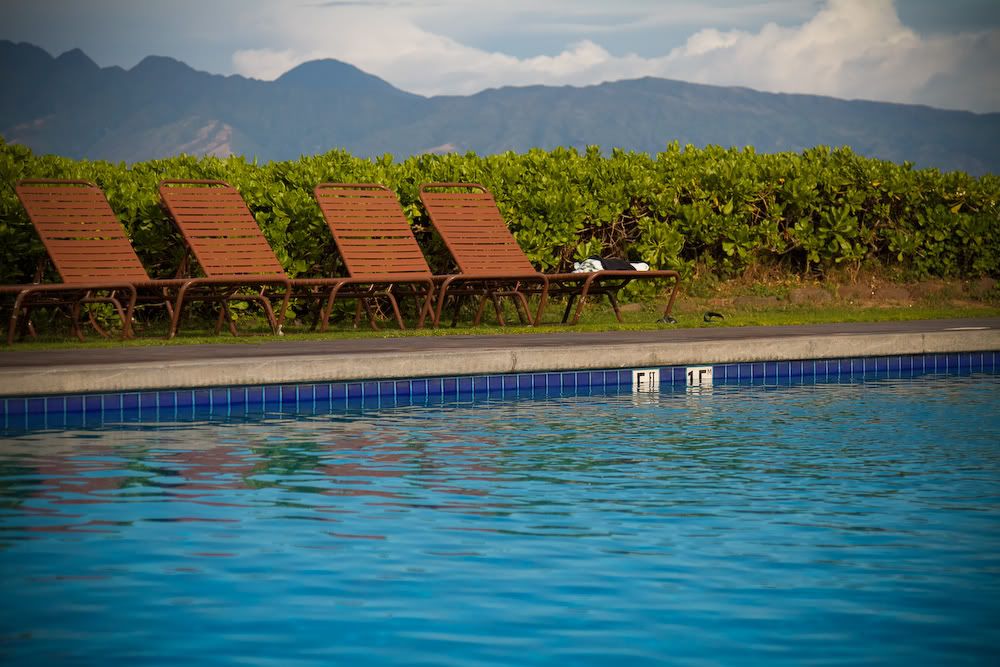 I saw a guy on the beach who had a 7D and a 70-200 lens so I said "Yes! This guy knows how to handle a camera!" so I handed him mine, and he took this shot for us.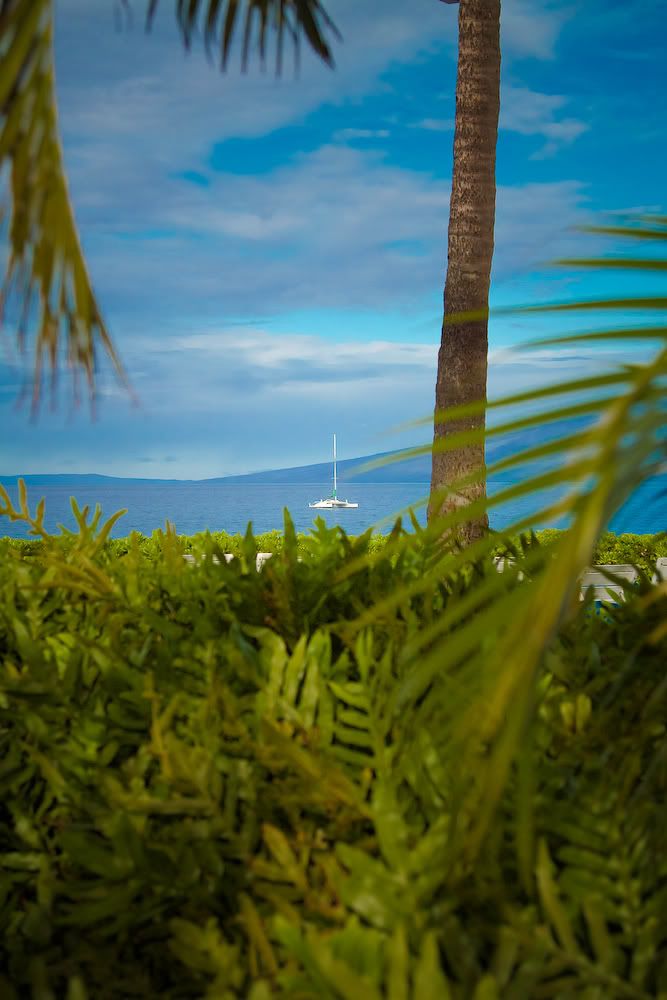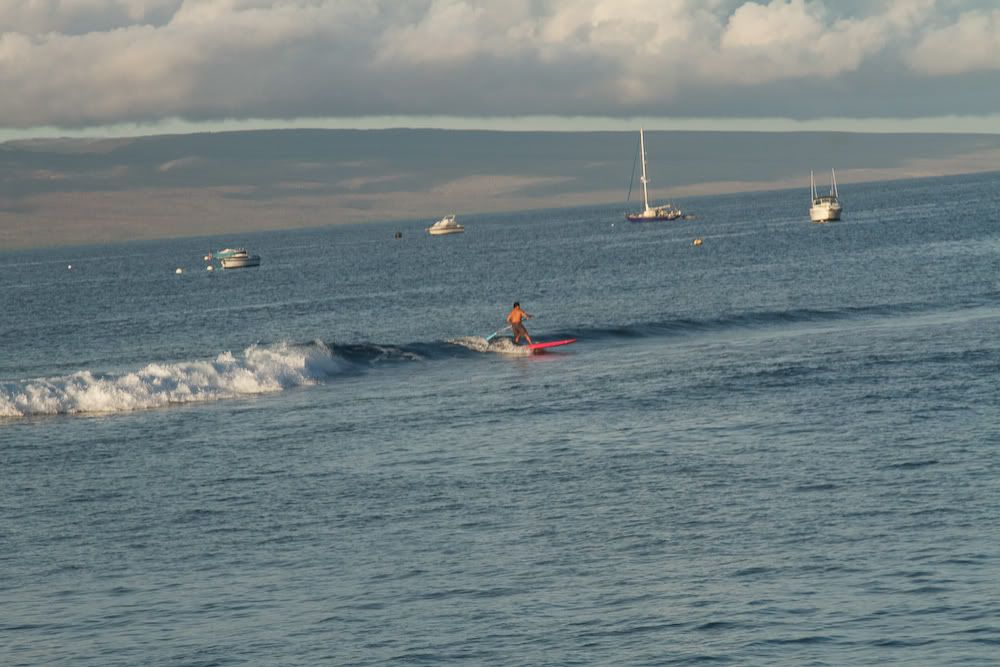 From Kaanapali beach right outside our hotel you can see the other major islands Lanai and Molokai. It was so neat to see the other islands off the coast. I've been to 3 out of 7 of the Hawaiian islands, maybe next time I'll visit Molokai and Lanai and knock out 5 and 6 on the list. Our boat we went on (more on that later) got really close to Lanai, does that count? :)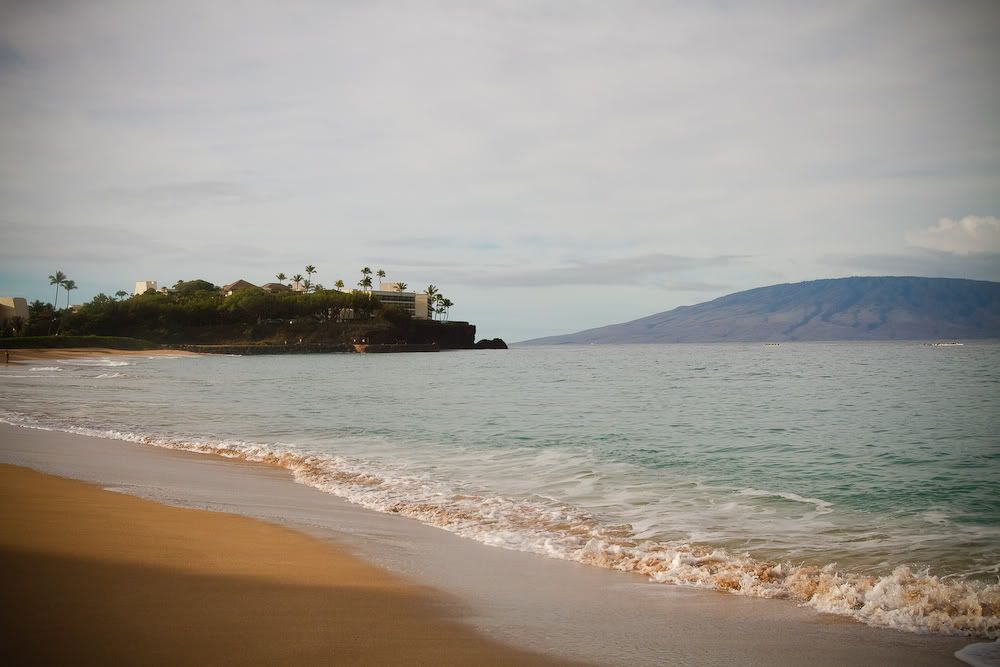 Here's Lanai
and here's Molokai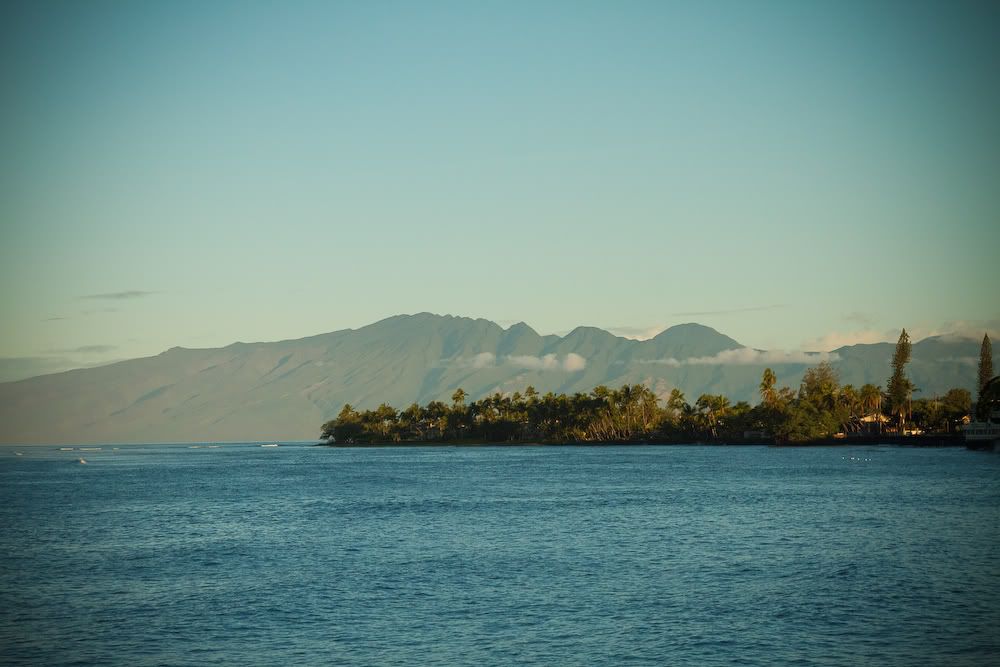 Maui Sunset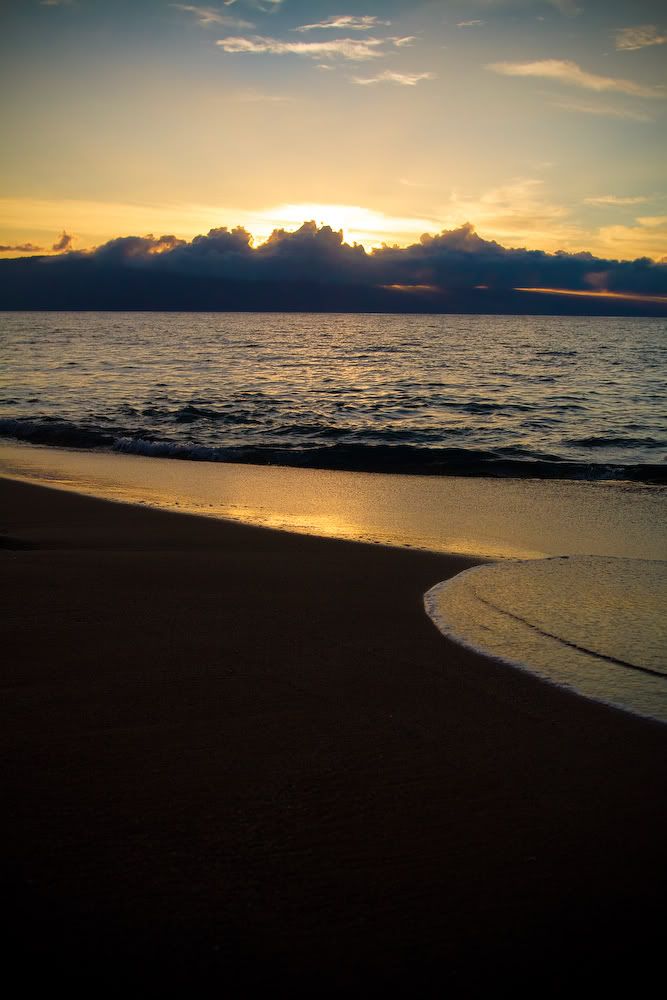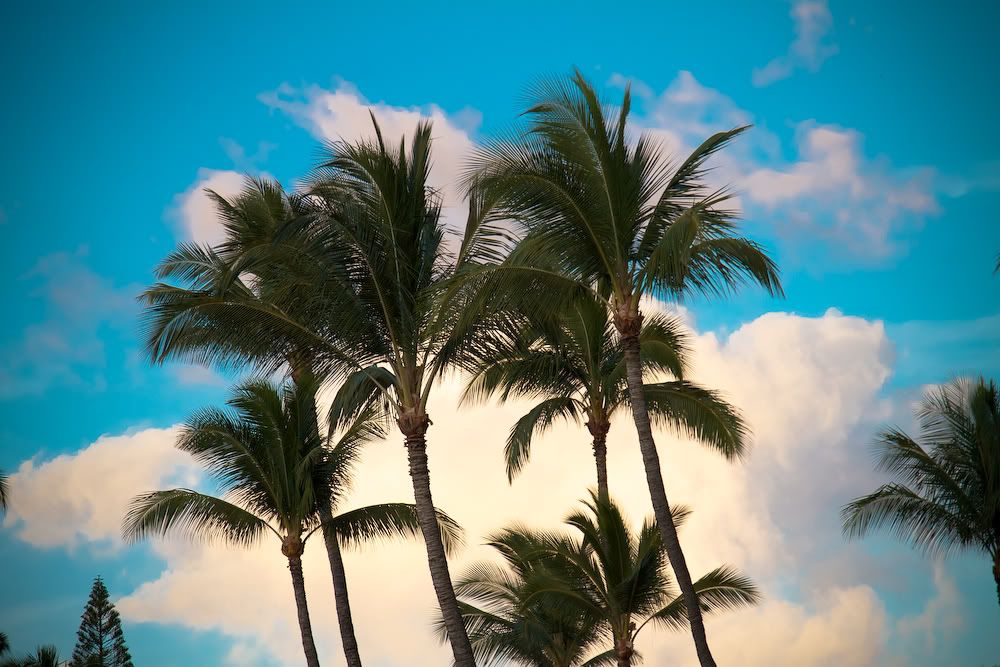 Twilight Sky