While visiting in Logan, Claire and her cousins had a heck of a time playing in all the beautiful fall leaves. There were giggles heard round the world as they chucked handfuls of crisp leaves into the air and watched them lazily drift back to earth. These kids are so darn precious!!!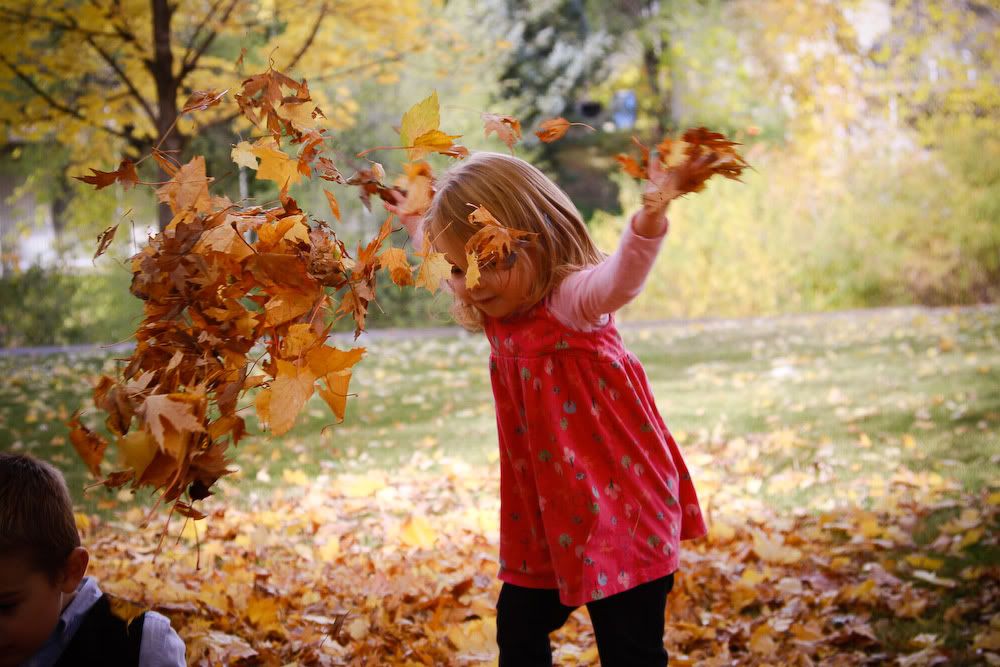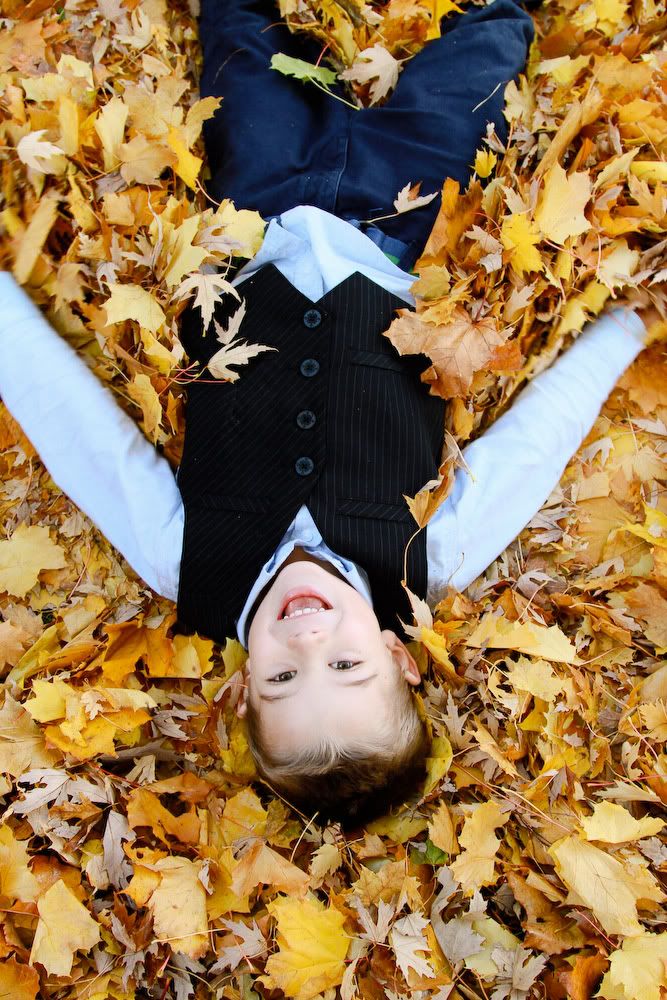 I absolutely adore how whimsical these next three photos are. It's like all the joy and wonderment of childhood all rolled into three frames.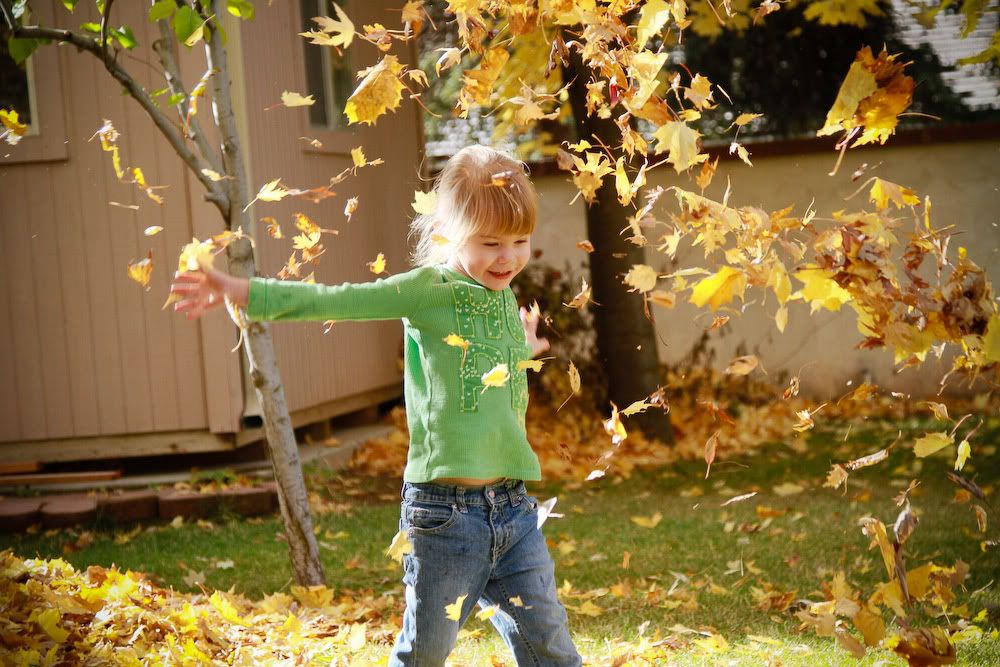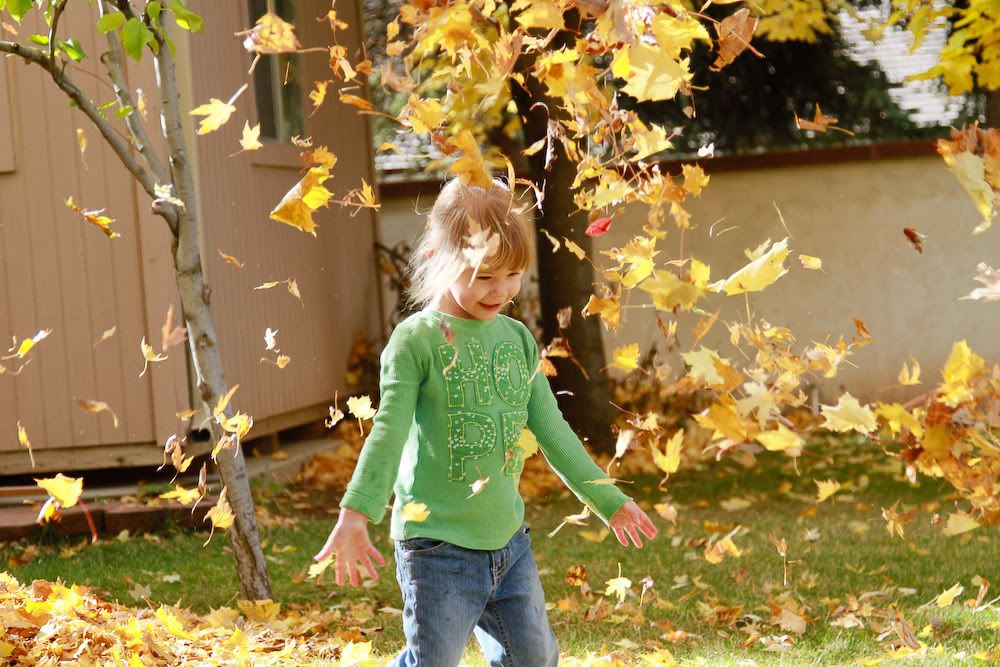 Baby Crew happily watched the flurry of activity from the sideline...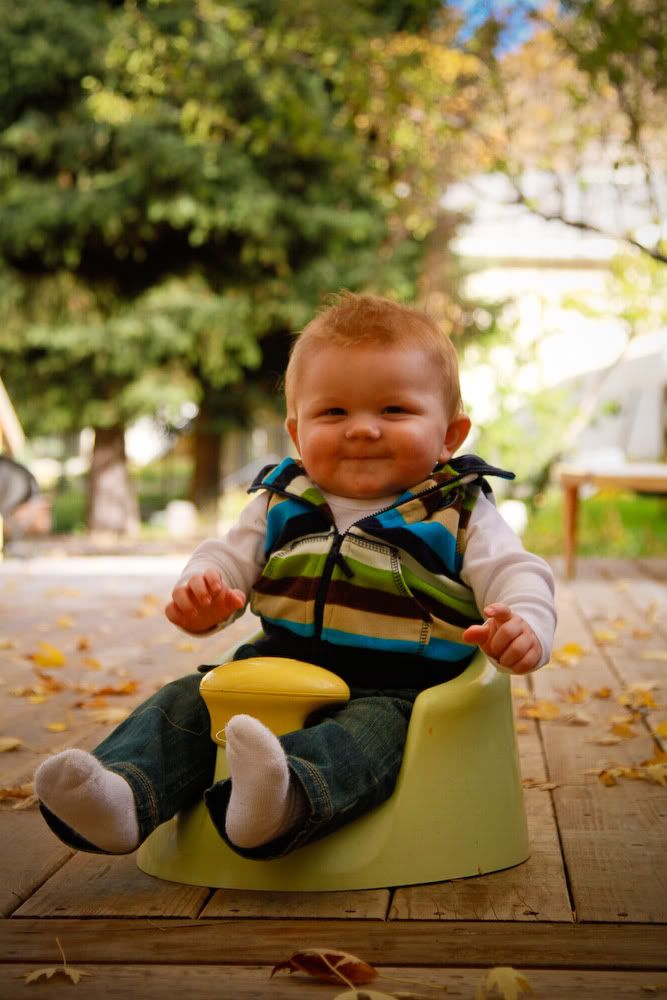 ...then decided to join in on the action.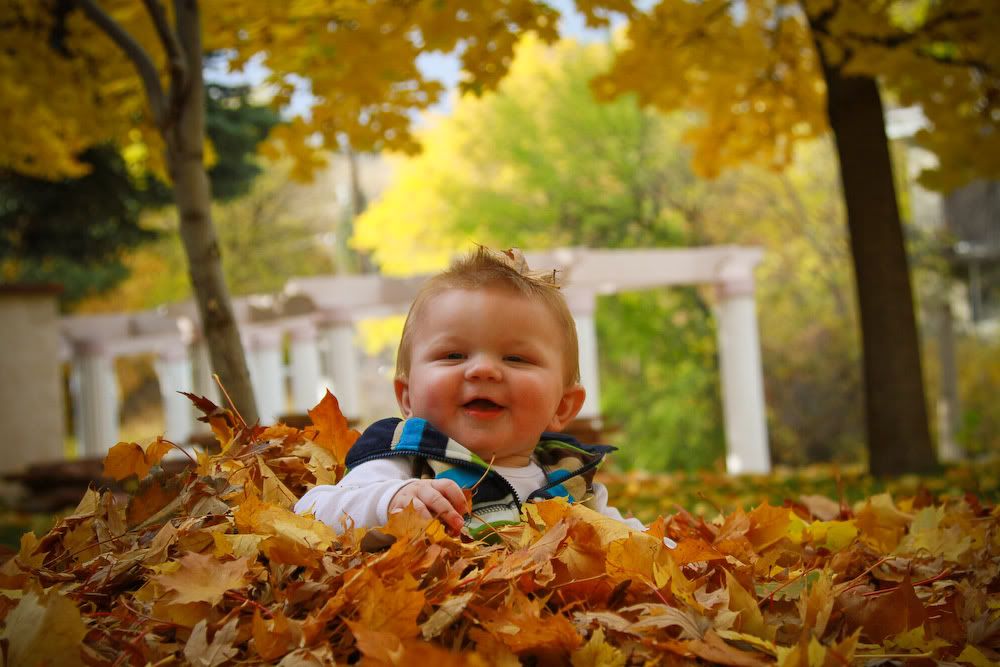 What a happy day!